Windows
1. Go to Wi-Fi icon on your computer. Either of the below


2. Click on Eduroam and Connect.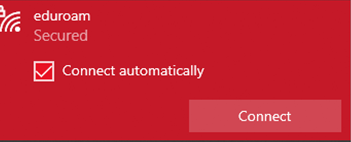 3. Enter in your Username and Password in the following format
For Staff - jbloggs@staff.ncirl.ie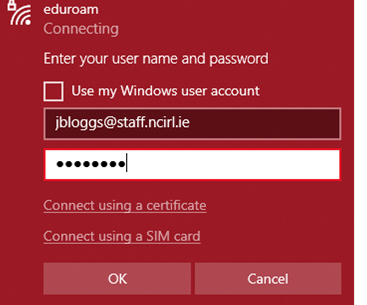 For Students - x12345678@student.ncirl.ie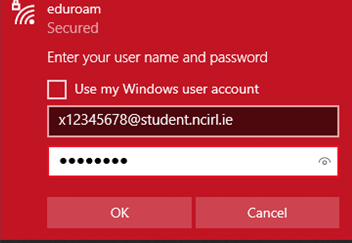 4. Once Username and Password is entered in Correctly, you will be prompted with the below;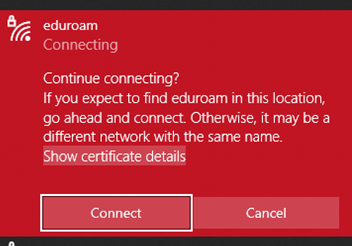 5. Hit Connect and you will be then connected to eduroam.
Please Note if this doesn't work you will need to reset your password - How do I reset my password?
** Please ensure that you also Forget the Network in case your machine has cached an old password. **
Right Click on Eduroam and hit Forget.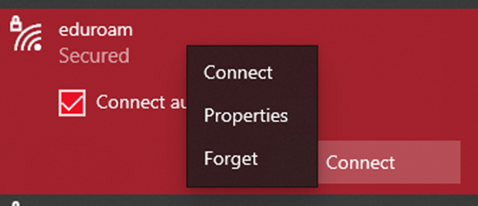 MacOS
1. Click the Wi-Fi symbol and select eduroam.
2. Enter your Credentials.
Staff - Jbloggs@staff.ncirl.ie
Student - x12345678@student.ncirl.ie
Then select Join.