Please note that this password reset is for Office 365 (Moodle, Teams, Outlook etc.) To reset your password for MyDetails / Quercus use this guide - How do I reset my MyDetails/Quercus password?
1. Go to here.
2. Select Reset Password.

3. Fill out the user ID, this will be;
Staff - JBloggs@staff.ncirl.ie
Student - x12345678@student.ncirl.ie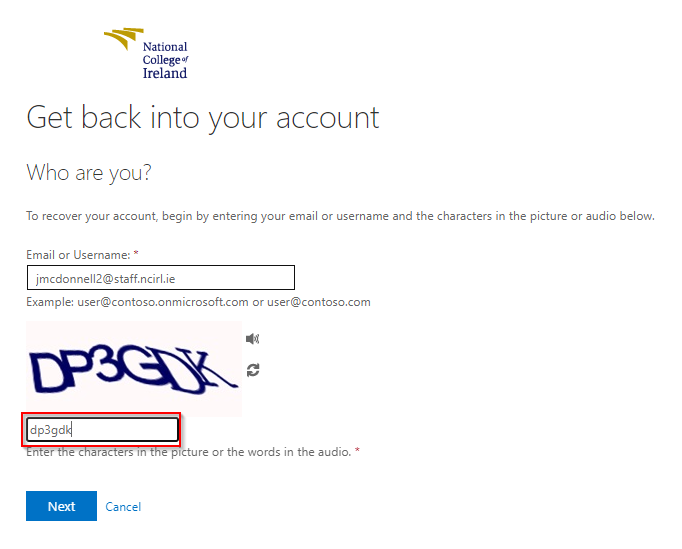 4. You will be asked to verify either your email or phone number. Select the your email or phone the select Email or Text.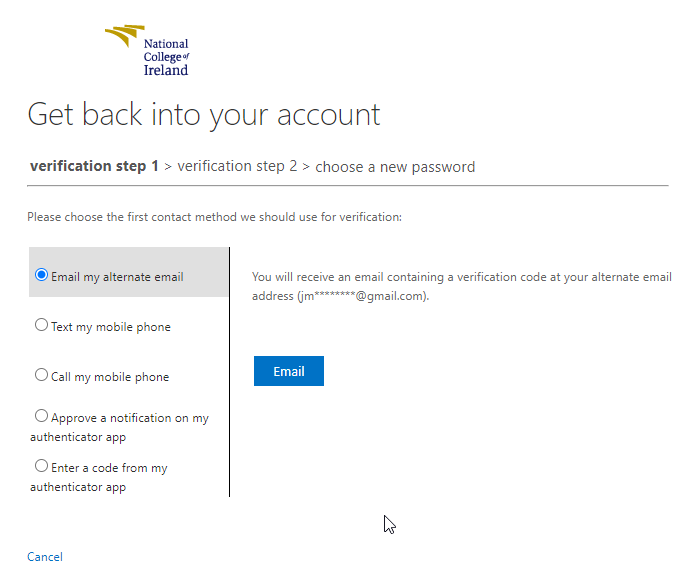 5. Enter the code that was Emailed or Texted to you, the select Next.

6. Now enter in a new password and click Finish.
7. Your password is now reset.