1. Go to here.
2. You will be presented with this screen;
3. Select 'Reset Password'

4. Fill out the user ID, this will be;
Staff - JBloggs@staff.ncirl.ie
Student - x12345678@student.ncirl.ie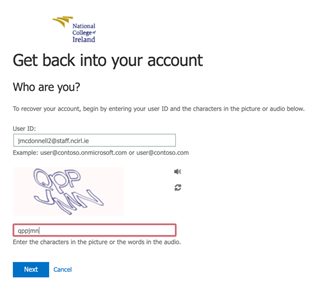 5. You will be asked to verify either your email or phone number. Select the your email or phone the select 'Email' or 'Text'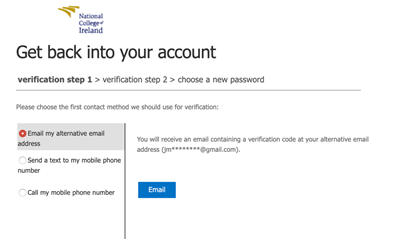 6. Enter the code that was Emailed or Texted to you, the select 'Next'.

7. Now enter in a new password and click 'Finish'.
8. Your password is now reset.