Locating the Team site
A new Team has been set up called

Spencer

Dock

Block

R to facilitate discussion and file sharing for the Spencer Dock Block R project. You will now see a Team called

Spencer

Dock

Block

R under your Teams tab within the Teams application.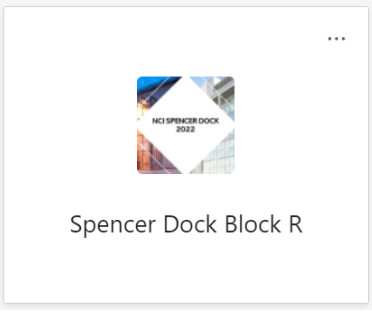 Locating a working group
Once in the Team you will see a list of all the working groups, you can click into any of these groups and start conversations or add in files.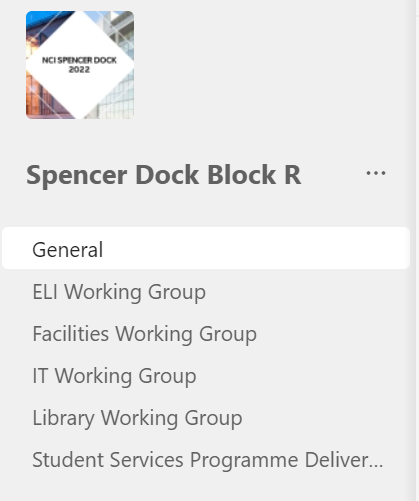 About the Working group channels
Each Working group is set up as a channel, all members from all groups can access each one, can engage in chat and share/access files in the files area. In the files area for each group there are 3 folders, Actions, Agenda, Minutes. I have also added the Minutes and Agenda Templates into each folder.
It's important that each Chair knows that all files will fall under the files section of their Working Group channel.
Files section of the Channel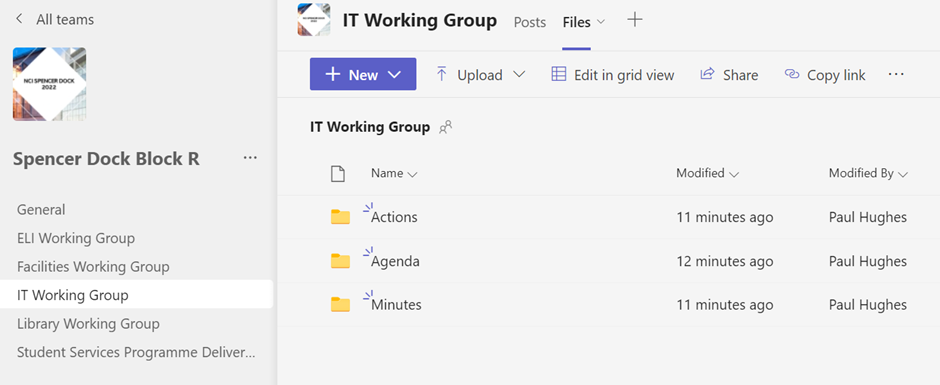 Inside one of the Folders in the Channel


General Channel
A General channel exists on this team, this is only for General information, please keep discussions about Working Groups inside the designated Working Group channels.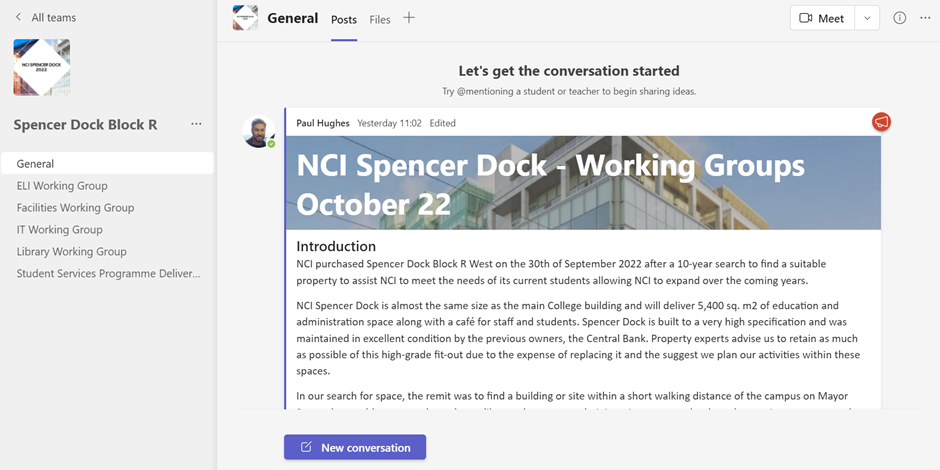 Guests on the Teams Page
Guests have been added to this Teams page now, so any externals that need access to files or chat can be added, please contact Paul Hughes from IT about this and they can be added.