You can travel to NCI campus using various public transport such as the train and DART from Connolly station and Luas tram. The campus is also accessible by bus from Busáras station located across from Connolly station.
Luas
The Luas red line stops right outside the college. The stop is called Mayor Square.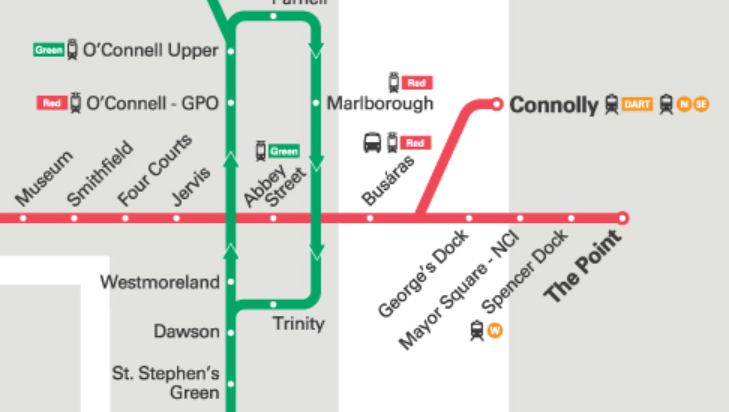 Train or Bus
Both Connolly and Busáras are in short walking distance to the College. Luas connections are available outside both that will bring you to Mayor Square.
The Luas red line is also available outside Heuston railway station.
Connolly to National College of Ireland
Busáras to National College of Ireland
Parking
There is also parking facilities available if travelling by car located underground the NCI campus. There is also a facility underground to park your bike safely if you are cycling. For Car Park pricing please here.
Alternatively you contact 014498500 and ask to be transferred to security.
Note: Spaces are limited and treated as first come first served.