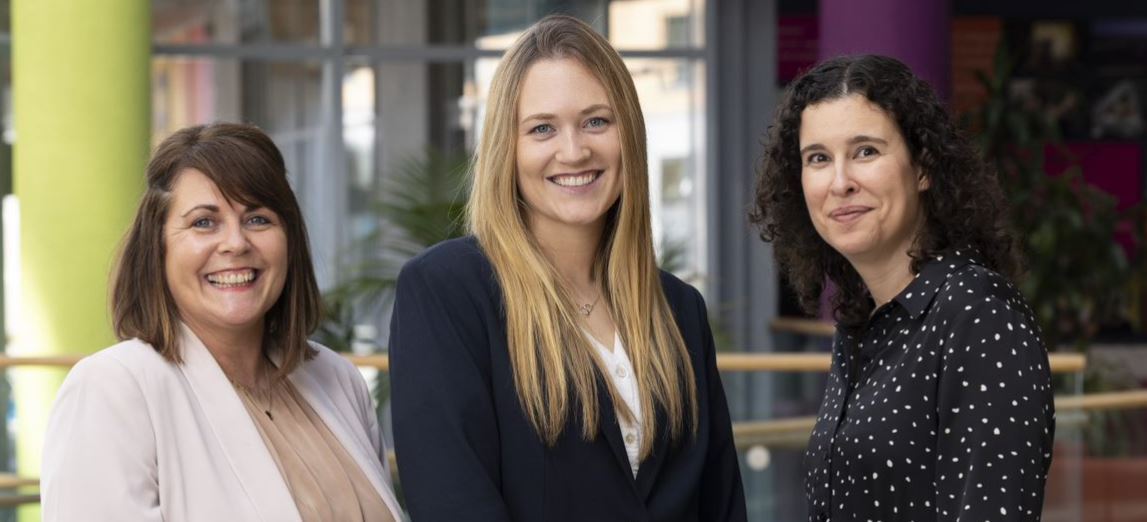 Connect with the International Support Team
For answers to frequently asked questions review the International Support webpage and the International Guides on the NCI website.
If you cannot find the answer to your questions visit the NCI Support Hub to search for answers using keywords and searching all the articles. If you can't find the answer to your question you can submit a request through the NCI Support Hub.
Schedule an Appointment - if you would like to speak to a member of the international office in person or on MS Teams, please submit a request in the NCI Support Hub with your full name, student number, nature of the request and your availability. The international team will be in touch with you with an appointment.
If you would like to contact a current NCI student you can Chat with an International Peer Mentor to ask questions about life at NCI and Ireland.
Please note, the International Office working hours are Monday to Friday from 9 am to 5 pm. We expect a high volume of emails over high peak seasons, such as the Pre-Arrival and Welcome Programme. Please allow 48 working hours for a response.
Follow us on Social Media:
Preparing to travel and before you arrive
Our Pre-Arrival Programme, commences 10-12 weeks before classes start and is designed to help you prepare and plan for a successful, safe and stress-free journey to Ireland.
Every week during the programme, we send out an information newsletter and hold a webinar covering a key topic. You can see all the topics covered, as well as information newsletters sent on this page.
We have Pre-Arrival guides for all these topics and a Preparation Guide, which you can browse here, and a video-guides Youtube playlist which you can check below.
If you missed any of our webinars on our Pre-Arrival Programme, you can also find the presentation slides and webinar recordings on the Unibuddy Community.
Welcome to NCI & Connect with us

Finding Accommodation in Dublin

Careers Support at NCI

Registration form and Airport shuttle

Budgeting & Banking

Academic Operations School Panel - How to prepare for your course

Getting established in Ireland

Welcome Programme & Final Check In
Getting Established in Ireland
The essential things you need to do/consider to get established in Ireland - please see links to articles on each of these below:
Some useful websites to help you get established in Ireland:
Getting Started at NCI
What you will need to do to get started at NCI:
All incoming International Students are automatically registered when they submit their Registration Form, have paid their fees in full and met all conditions.
NCI Students Cards are created and issued by Student Services and distributed to students at orientation.
Students who missed orientation can collect their Student Card on 23 January from the atrium (ground floor open space). School of Business Students can collect their card in the morning and School of Computing Students can collect their card in the afternoon.
From 24 January students can go to Student Services to collect their student card.
Self Guided Campus and City Tour Guide
Find info regarding Student Events and Meet Ups and follow NCI International and Students Union Instagram Pages.
Common Phrases and Terms used in NCI - This page helps you to become familiar with some of the phrases and terms we use here in NCI.
As an International student, you will need a lot of letters to help you to get established in Ireland, along with letters to register or renew your permission with immigration.

As a registered NCI student with a valid student login, you can self-generate the majority of the letters you need on NCI360.

Important note for students starting at NCI in January 2023. Access to self-generate your letters will be available from 18 January 2023. There is no other way to request these letters prior to this date. Please see the article on how to request letters.
Health, Well-Being and Student Supports
Please see links below for support services and resources NCI offers to ensure students get any help they might need:
Student Life, Renewing your Visa and and Academic Guides
Please see useful student life guides, links and academic articles below:
Student Life:

Academic Articles:
Graduation and 1G Visa
Please see useful student life guides, links and academic articles below: