Firstly, if you are attending an Event at NCI you will be given the password on the Day of the Event.
1. Click on your WiFi Icon;

2. Click on NCI-Events.

3. Click Connect or Right Click on NCI-Events and hit Connect.

4. Enter the Password that has been given to you. Then hit Next.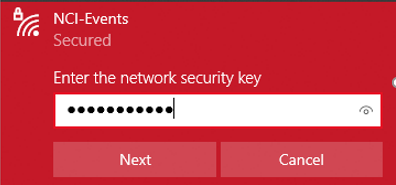 5. Select No.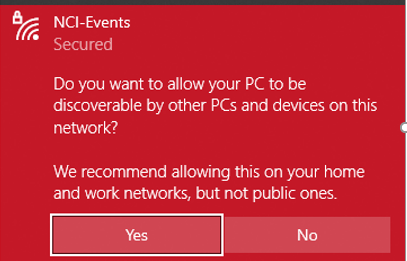 6. You will now be Connected to the Guest WiFi.