Registering for the Event.
1. Open the link for the Bookings page which would have been set to you by the organiser.
2. Under the service you will see the dates available highlighted in Bold. In this example below the 29th of March is available at 3pm. This services states that the training session is 1 hour and 15 minutes long so this session will take place from 3 PM to 4.15 PM.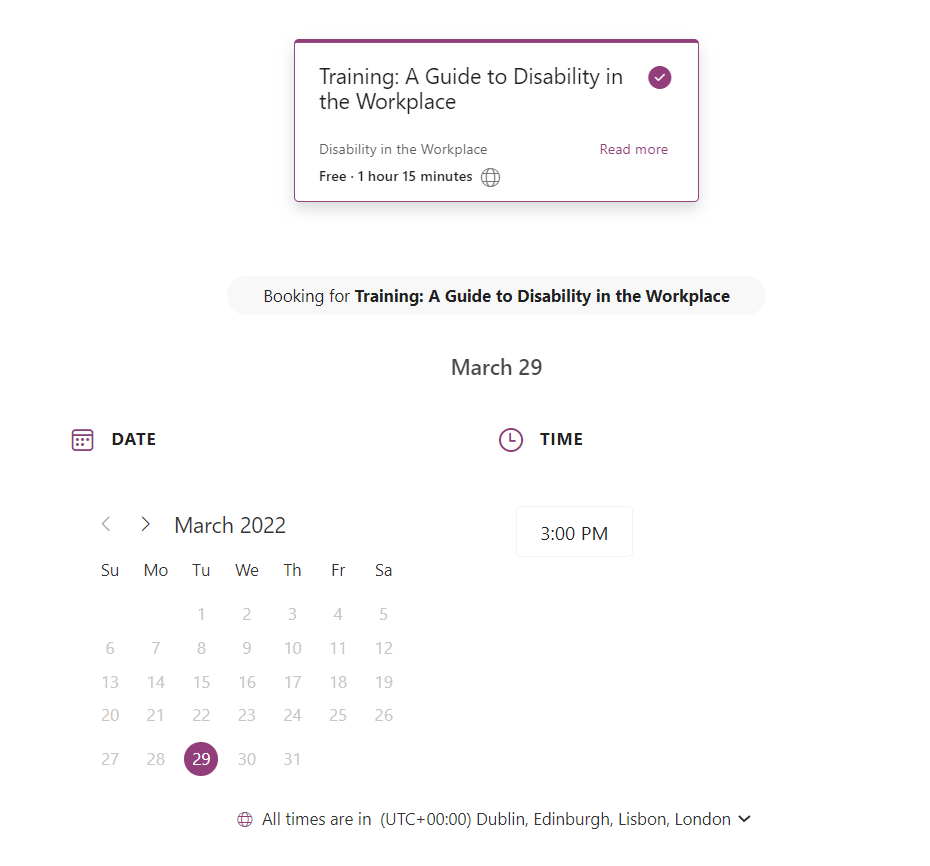 3. Click on the date that you would like to attend and select the time slot available on the right hand side.
4. Now scroll down to the bottom of the page and fill in your name and your staff email address now click the Book button. You will be presented with a confirmation page.
Adding the Event to your Calendar.
1. You will now receive an email confirmation with a Booking.ics file. Open the email and click on dropdown beside the the ICS file and select Add to Calendar, the event will now be added to your Team's calendar.