You can't spotlight two screens at one in teams, you can only have one shared screen on the main screen. But if you want to be able to see a second screen at the same time you can pin it.
How to Pin a second screen.
1. When the Teams meeting starts you will see the lecturers screen, or shared files (Powerpoint slides) showing up and the other participants of the meeting will be seen down the bottom. In this example John Naughton is the presenter. We will be pinning another participant called John Rushe in this example.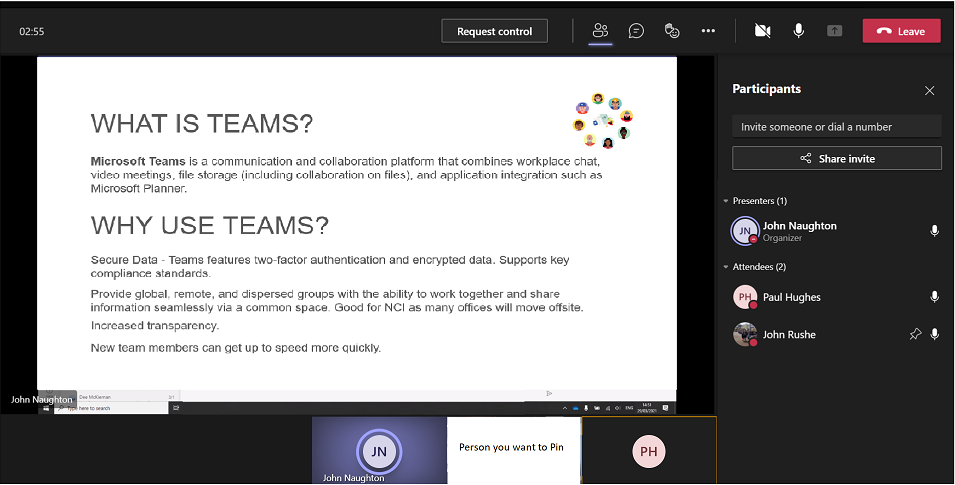 2. Open the participants tab by selecting the participants button from the top of the Teams application.

3. Now find the person you want to pin to the bottom of the screen, in this example I will pin my colleague John Rushe. Click on the three dots beside the participants name and select Pin.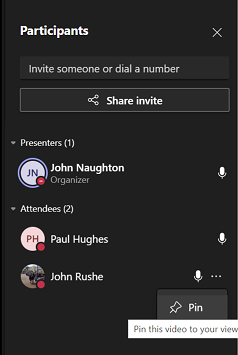 4. You will notice once you do this the participants screen will show up on the full screen and the presenters slides may appear down the bottom. Just click on the presenters view down the bottom to make this full screen again.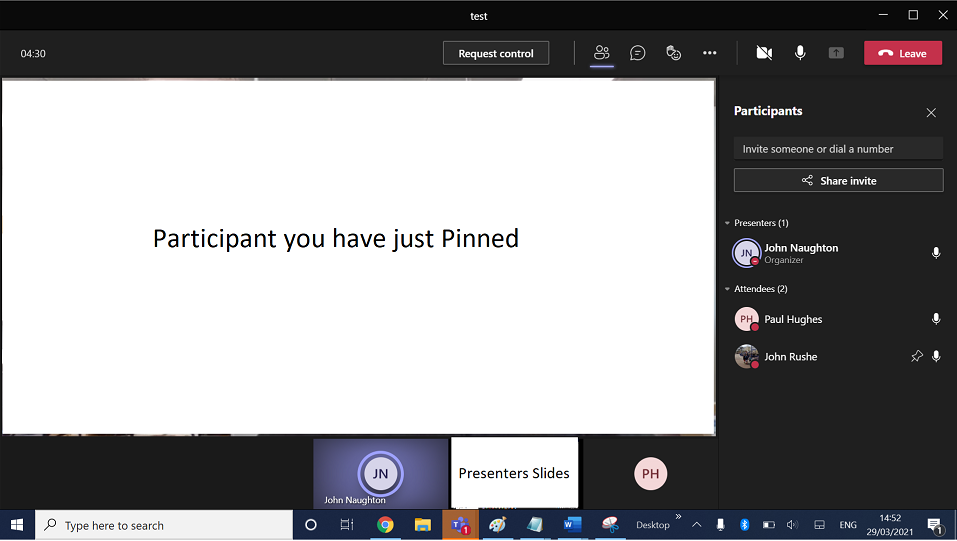 Note: Click on the presenters slides seen down the bottom to make this full screen again.

5. Now you should see the presenters slides on the main large screen and the person you want to pin down the bottom right on the screen. The pinned user won't move from here. You can now click between the presenter and the pinned user if you want to make either one your main view.