On the home page of the IT Help Centre you will be presented with a searchbar with the title "Hi,How can we help?" above.
Click on the search bar and start typing your question. The search bar will bring up article suggestions. If these do not match your search then you can click enter on your device to be brought to the full search results pages.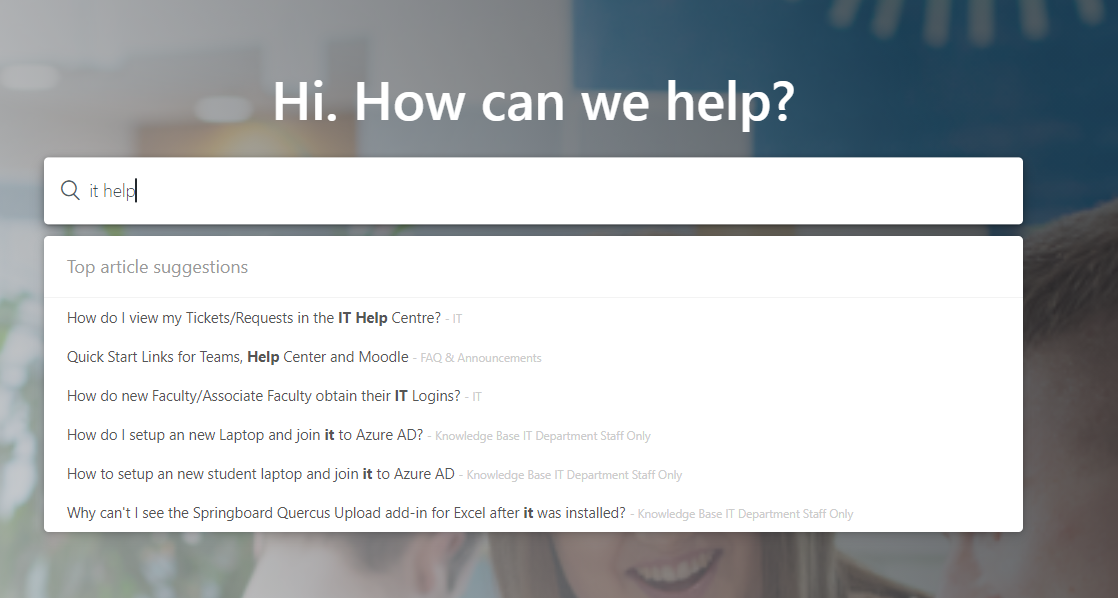 The results pages will show you all the articles found relating to your question or key words found in your question.
The example below shows that 69 results were found for the entry "it help". To open the article just click on the one you want to read.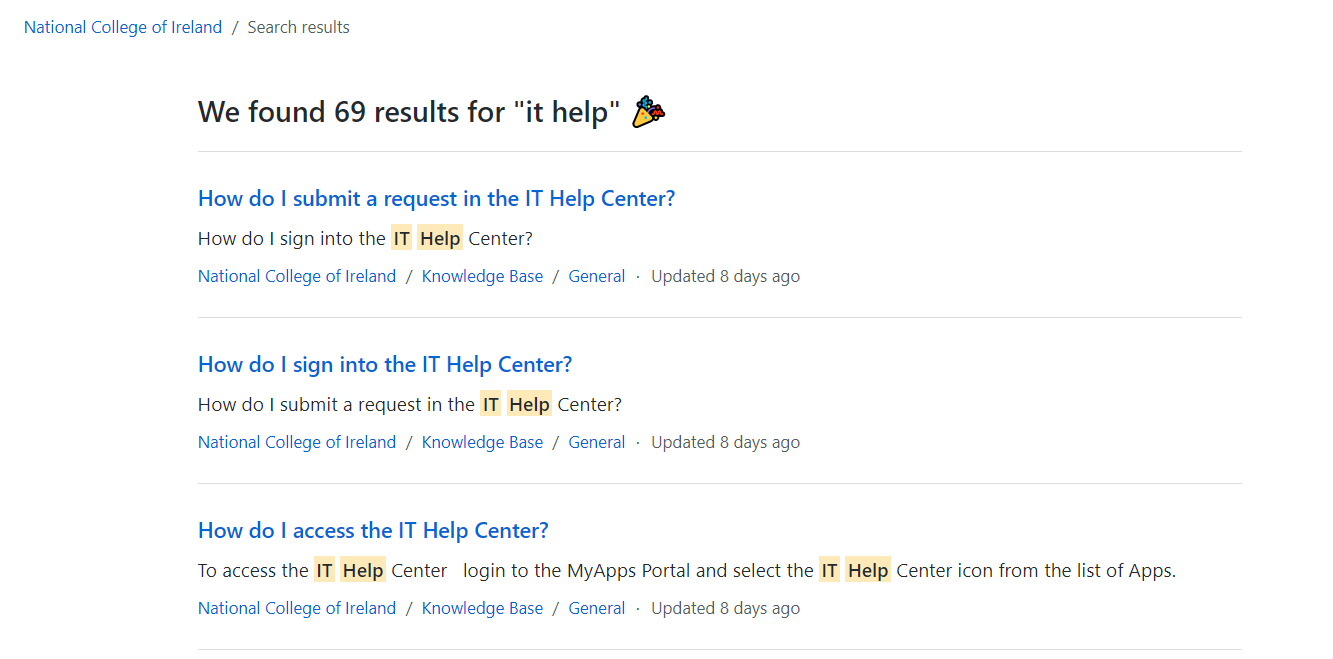 If no results are found you will be presented with the following page.

At this point you will be given the option to browse the knowledgebase or to submit a request.