1. To create a Teams meeting open the Teams application and select calendar.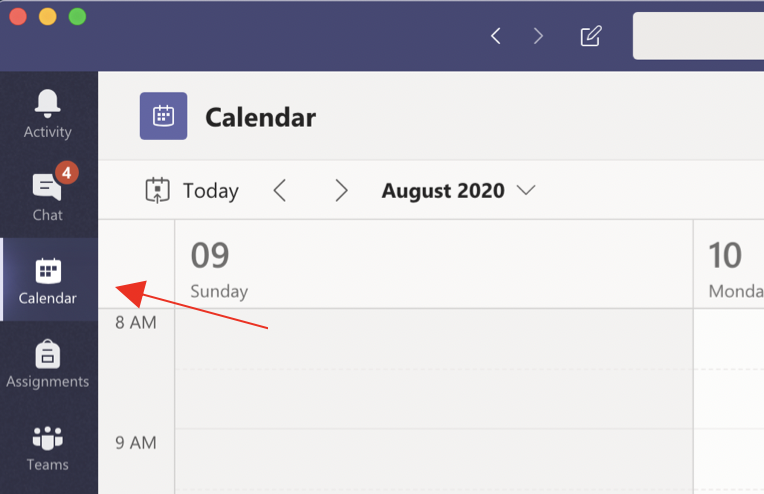 2. From the top right select New meeting.

3. Now populate the New meeting with the time, date and attendees. You don't need to add a channel or location here.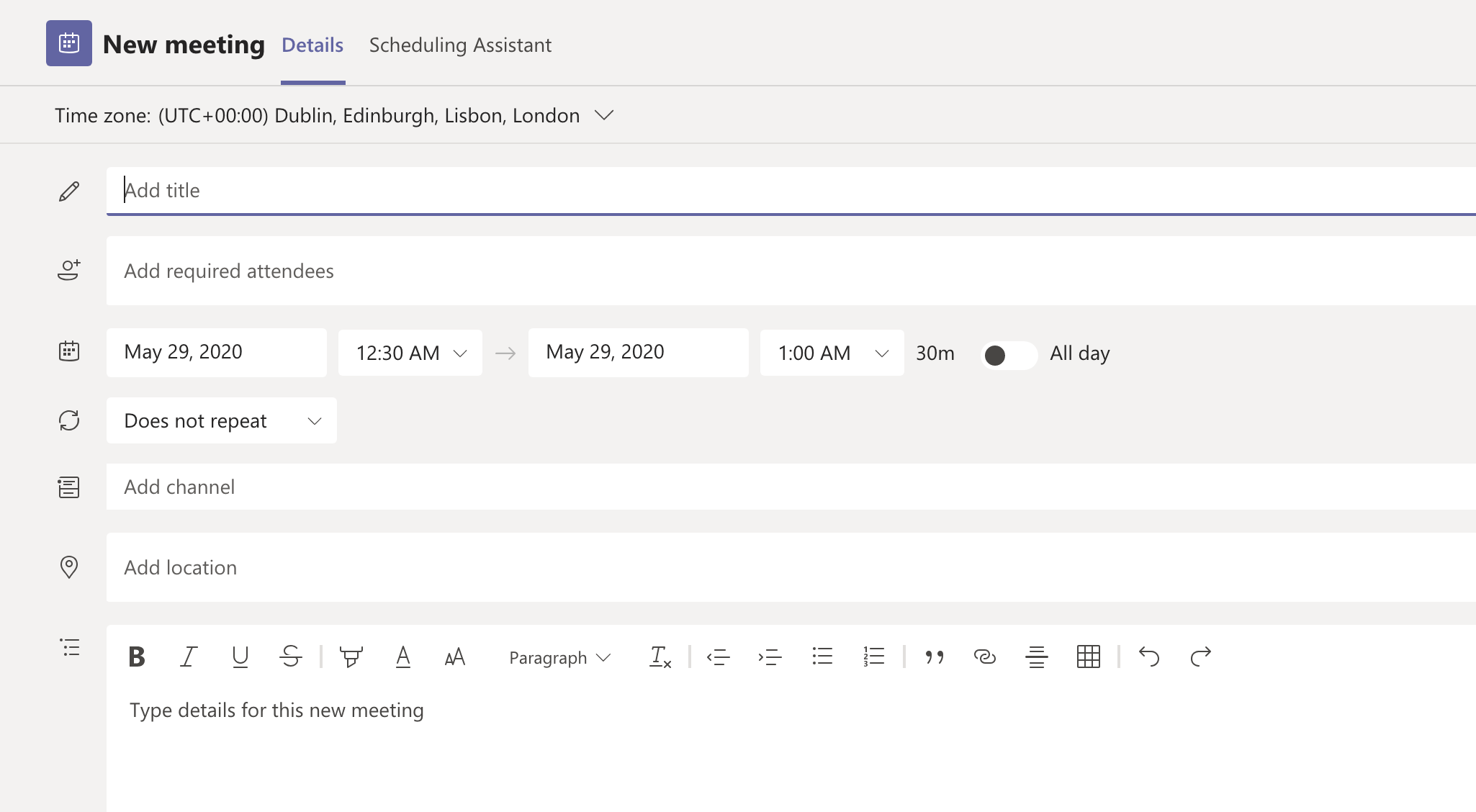 How to invite a class cohort to a Teams meeting?
How to create recurring Teams meetings?